$

64.95
Flatpit Pack (desert tan)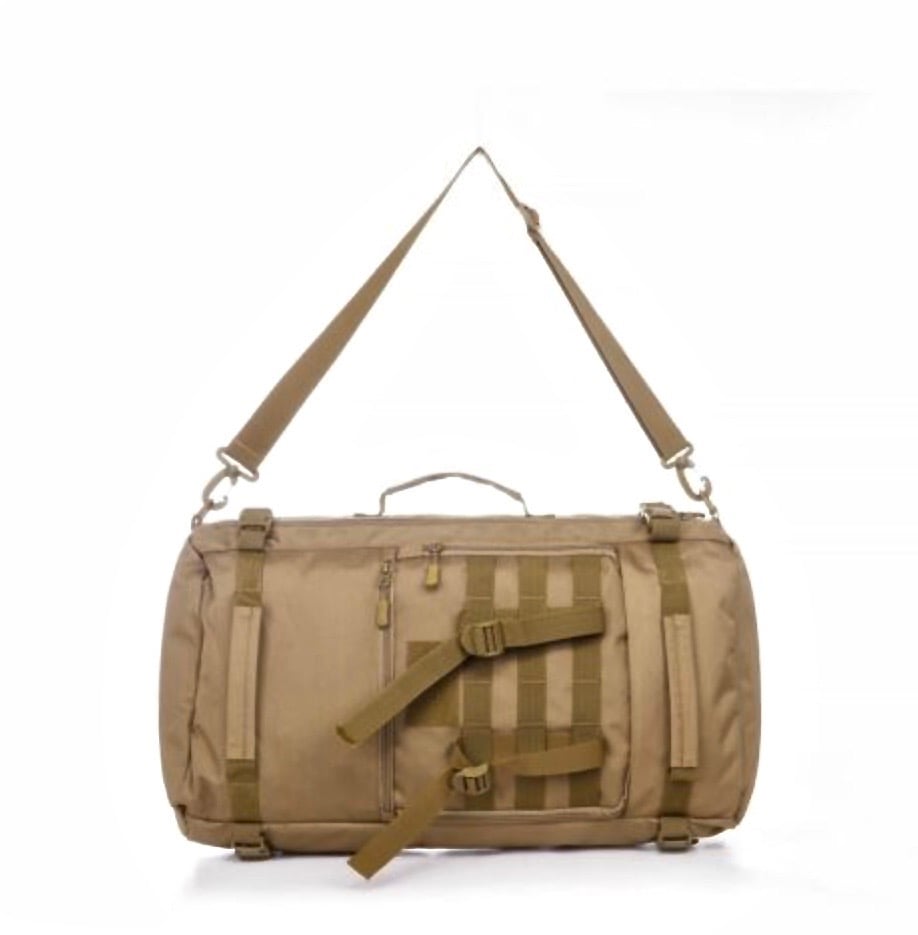 Limited Stock!
This pack will hold your Flatpit and all of its accessories.
It has the versatility to function as a backpack, shoulder bag, messenger bag or hand bag.
The padded back makes it comfortable for longer hikes.
This bag is constructed with a heavy duty nylon canvas.
An interior padded sleeve will fit your grill grid and the main pocket will fit your Flatpit panels and FlatLid.
The two front pockets will hold gloves and your accessory bars and shelves with room to spare.
Adjustable side straps tighten upon varying sized loads depending upon what you choose to pack.
Lead time is approximately 2 weeks. We appreciate your patience as all deliveries to us and from us are expected to be delayed due to a heavily burdened shipping industry.
Flatpit bags that match the accessory pouch are currently 2-9 months away from production due to current situations related to Covid-19.
*Please note that 1/2 sheet baking pans will fit within this bag although the 2/3 sheet baking pans often used for putting beneath the Flatpit will not fit. However, the 2/3 sheet pan could be strapped to the outside face of the bag (strap not included).